Events
15th Anniversary Thanks A Million Gala – NOV. 8, 2018

 – 

Join the 15th Anniversary Thanks A Million Gala to honor those who came before us. Tickets to this special event are available now for purchase online or by contacting us.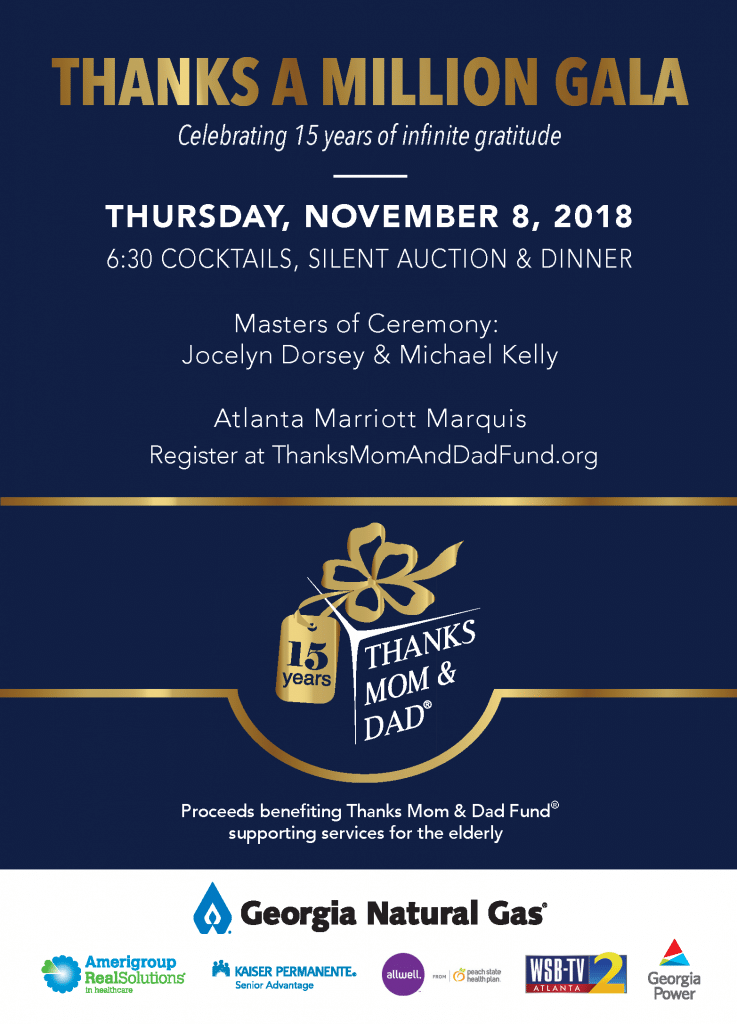 Purchase your tickets today by clicking here.
Previous Events:
Look back at presentations from our March Re-Imagining the Workforce forum
Grant Awards Reception and Workshop, February 14, 2018
Thanks A Million for making the 2017 Gala a success!
The Thanks A Million Gala in the fall will include a 15th anniversary celebration of the Thanks Mom & Dad Fund® and the vital contributions of sponsors, donors, and volunteers. Sponsor opportunities and details will be posted here.
Be sure to sign up for newsletters and other invitations with the online form. Fill out my online form.