Senior Center Innovation Grants
The Thanks Mom & Dad Fund has partnered with the Georgia Department of Human Services Division of Aging Services to offer senior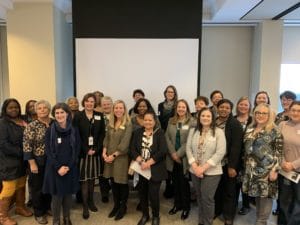 centers across Georgia the chance to apply for mini-grants to offer new, innovative programs or modernize equipment and facilities. More than $350,000 has been distributed to senior centers through this partnership.
These grants allow senior centers to upgrade equipment to offer better services to seniors or try new programs that engage older adults in new ways. Much of the success of these programs comes from senior centers using grant funds to build new partnerships within their communities to strengthen services.
Social isolation is a major concern because of associated poor health outcomes. With new programs and innovative approaches senior centers are engaging new members in centers activities both in person and virtually. The Senior Center Innovation grant program allows centers to test models and develop best practices that are scalable.
Learn more about some of the innovations here.