Direct Care Workforce Solutions Forum
On July 22, 2019 the Direct Care Workforce Forum was held prior to the start of the Georgia Gerontology Society Annual Conference. The goal of this forum was to begin to develop solutions and a roadmap to address the challenges facing the direct care workforce.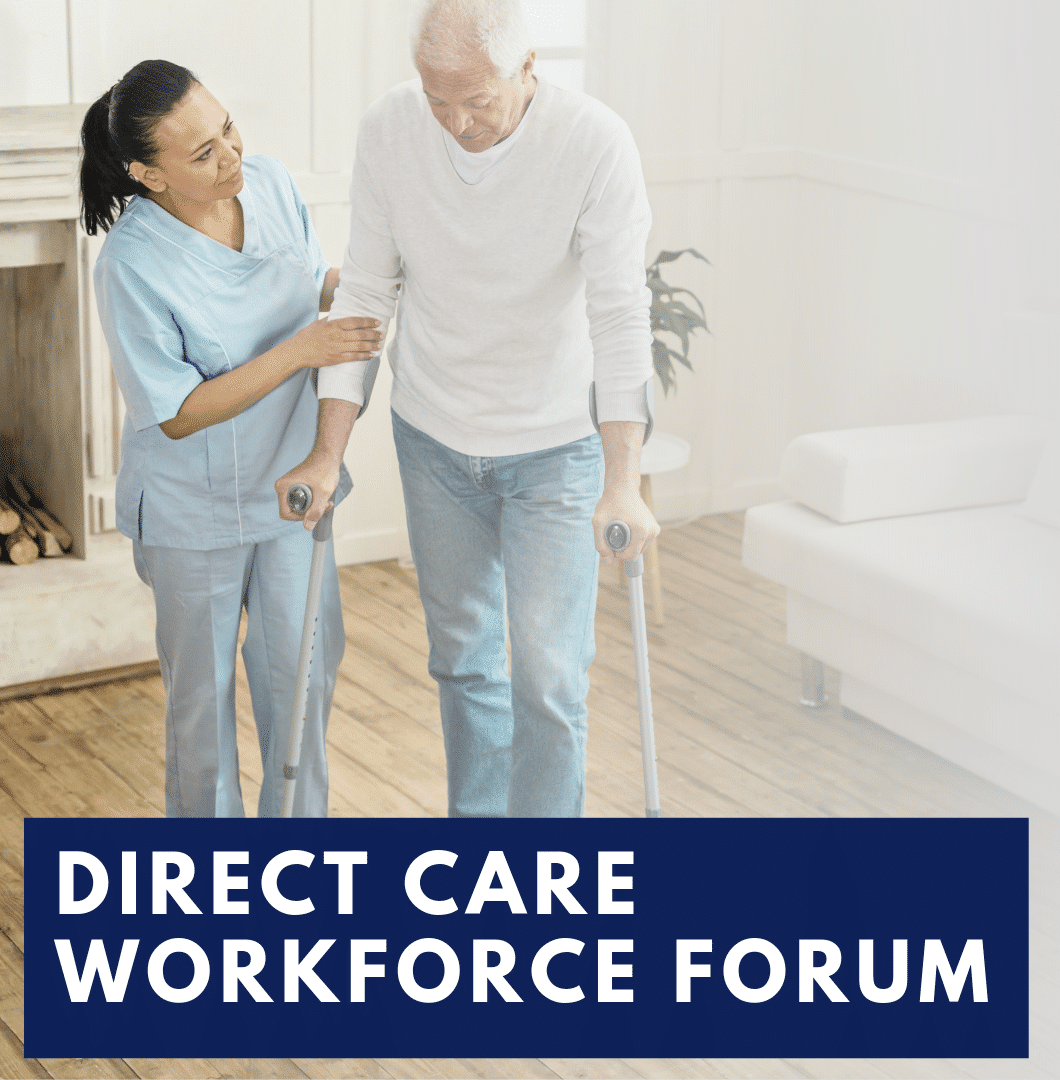 Speakers for this forum included:
State Representative Jesse Petrea
Kathryn Hornsby, Technical College System of Georgia
Catherine Ivy, Georgia Department of Community Health
Dr. Jennifer Craft Morgan, Gerontology Institute at Georgia State University
John Helton, Atlanta CareerRise
Pam Clayton, Georgia Health Care Association
Mary Helton, A.G. Rhodes Health & Rehab
Sue Burgess, Atlanta Regional Commission Area Agency on Aging
Handouts
Representative Jesse Petra shared reports from a Georgia House workforce study committee:
Catherine Ivy shared two documents with attendees:
Additional Handouts and a white paper summarizing the forum and solutions discussed is forthcoming.
This workshop presented by the Workforce Solutions Coalition: AARP, Assisted Living Association of Georgia,  Atlanta Regional Commission AAA, Atlanta Regional Commission Workforce Board, Alzheimer's Association – Georgia, Georgia Association of Community Care Providers, Georgia Council on Aging, Georgia Gerontology Society, Georgia Health Care Association, Gerontology Institute at Georgia State University, LeadingAge Georgia, and Thanks Mom & Dad Fund®
Learn more about the Georgia Gerontology Society Annual Conference
Past Workforce Forums
The first workforce forum was held in 2016. Learn more about the 2016 Forum
In 2018, Thanks Mom & Dad Fund hosted the second forum "Re-Imagining the Workforce"