By Tom Baxter June 28, 2018 The best parts of any trip are serendipitous. Toward the end of a recent visit to South Africa, my wife and I stopped by the Iziko South African National Gallery in Cape Town, and discovered a special exhibition of works by the South African artist Lionel Davis. Neither of […]
Department of Human Services Commissioner Robyn Crittenden joins WSB-TV's Jocelyn Dorsey to discuss the Senior Center Innovation grants from this past year.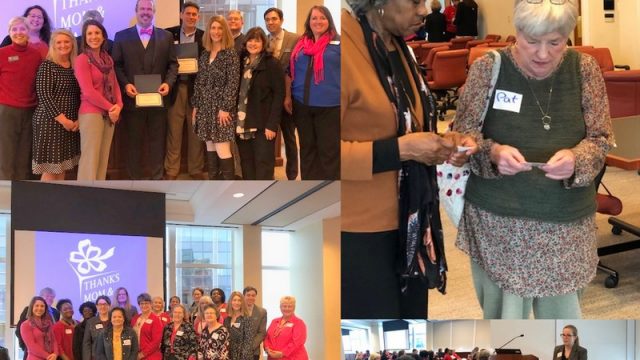 More than 60 programs and services benefitting seniors awarded funds(Atlanta, February 14, 2018) — The Thanks Mom & Dad Fund announced its latest round of grants today to fill service gaps and provide emergency services for vulnerable older Georgians. At a reception for donors, grantees and trustees at the offices of Nelson Mullins Riley & […]
Join Michael Kelly this Father's Day by posting your thanks…  Don't forget to tag Thanks Mom & Dad Fund!
Thanks Mom & Dad Fund's Board Member Tom Baxter, editor for The Saporta Report, shares his insight on Atlanta's growing aging population. http://saportareport.com/atlanta-old-new-hot/
Thanks Mom & Dad Fund Welcomes Jo Hodges as New Director
To thank you and demonstrate where your generosity has made a difference You are cordially invited to a Thanks Mom & Dad Fund® Grants Reception February 10, 2014 | 4-6pm Nelson, Mullins, Riley & Scarborough Atlantic Station 201 17th Street NW — Ste 1700 Atlanta, GA 30363 Directions:  for directions to this location. The Board of […]
Join us in honoring our elders at the Georgia Aquarium on July 13th at 6:30pm. Say "Thanks" over dinner with our guest of honor, Jonathan Babineaux, defensive tackle for the Atlanta Falcons. Enjoy delicious food while browsing through silent auction items including unique Hollywood and sports memorabilia. Enjoy insight from our guest speakers, Constantinos Miskis, […]